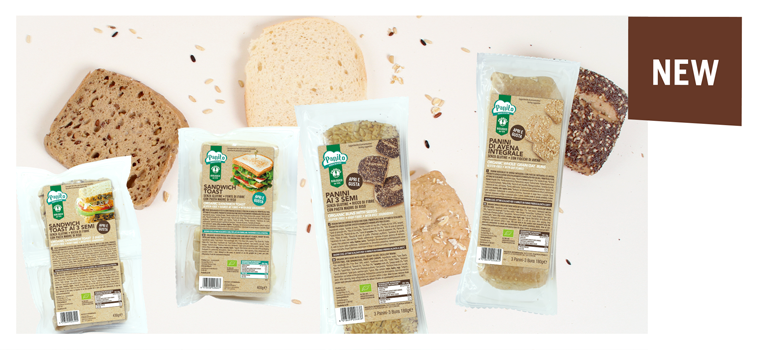 GRAB A SANDWICH WITH THE NEW PANITO ENTRIES FROM PROBIOS!
Probios expands its range of gluten free bread with new "ready to eat" products…let's check them all together!
The new Panito Sandwich Toast from Probios is a soft sliced gluten free bread, packaged in a practical grab and go pack.
It does not require heating, yet it gets crunchy and delicious if heated before filling! Organic and high in fibers, it's made with rice sourdough and available in 2 versions: white and with seeds.
Probios is also introducing 2 new varieties of soft, gluten free panini, also organic and available in a version with oat flakes, and a version with seeds. Both of them are also made with rice sourdough, ready to eat as they are, or pre-heated for 2 minutes per side to make them extra warm and flavourful!
Panito bread is waiting for you…contact us to know more!