---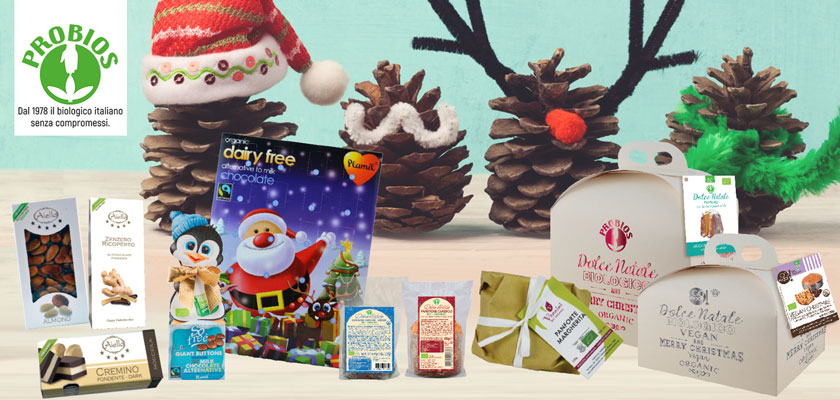 The bright lights, the colorful gift, the smell of bakery and cakes and, for the luckiest ones, a few snowflakes too…guess what are we talking about? Christmas, of course! The most awaited festivity is getting closer: in 1 month, in fact, we will meet and greet with our family and celebrate Christmas.
Every year, we wonder how to make this festivity a unique moment. Starting from the concept of
#ChristmasForAll
, we also decided to do our best to give an extra touch of joy to our consumers. Christmas is really a festivity for everyone – both for kids and adults, for the lucky ones and the poor ones – and for this reason, we decided to carry you around the whole countdown, with our traditional menus and recipe suggestions, and also with many useful advice on how to create original decorations.
Every week, we will share on our social media videos that will show you how to create exclusive Christmas decorations, recycling
Probios'
products packs. We will show you how to create lanterns, Christmas tree decorations, gift wraps and decors and much more: of course, everything will be completely free and wco friendly.
On the 24
th
December, we will show you how the Christmas tree, decorated with our recycled decorations, turned out.
With the hashtags
#ChristmasForAll
and
#cimettodelbio
, you will also be able to share with us and with all of those who, like us, always pay attention to people and the environment, your DIY decorations and your Christmas good intentions.
First, let's start by discovering our
Christmas specialties and cakes range, which are organic, vegan and gluten free
for a
#Christmasforeveryone
!
See you online :)