---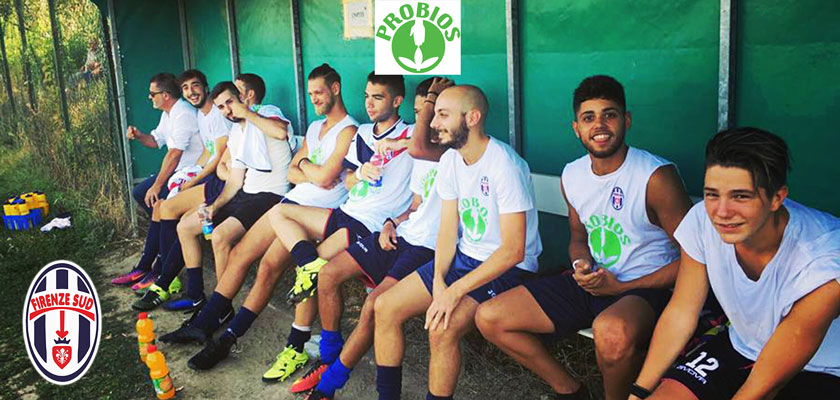 The tuscan Group #InFavorOfLife supports young football players to promote a healthy and balanced lifestyle.
Florence, xxth September 2017 –
Probios
, italian leader company in the distribution of organic vegetarian food, has been promoting for over 35 years the cultivation of raw materials in respect of the helth of people and the environment, and for many years has also dedicated itself to the creation and commercialization of brands and products that are suitable for specific diets.
The name of the company itself, which comes from the greek
PRO
(in favor of) and
BIOS
(life) – in favor of life – holds the principles and the values that guide people that have always worked for the company and still continues to inspire its process of growth. Probios was in fact born from the belief that selling organic products and promoting a healthy lifestyle is not just a matter of business, but a behaviour that will contribute to make our world and our life better.
"
a healthy and balanced diet, among with regular physical activity, are the main requisites for our well being, both mental and physical. For this reason, we are close to the world of sport through many sponsorhips, and we also promote a healthy and balanced lifestyle among our employees, thanks to the new gym and canteen inside our company, that we opened recently
", explains Fernando Favilli, CEO of Probios.
The tuscan Group  has in facts selected the
Football School Firenze Sud
, found in 1971 by some inhabitants of Gavinana – Viale Europa, such as Cirri Brunetto and Ammannata Giulio, the first managers, to introduce the young football players to a healthy lifestyle and diet. The Society, S.C. Firenze Sud, deeply rooted into the territory, has a
high quality football school
, with professional managers and technicians, expert ISEF-certified base coaches and soccer school technicians. The young football players that come from this school continue their journey in the Giovanissimi, Allievi, Juniores and Prima Squadra.
"
Our goal is to approach people, and in particular young people, to the world of football, helping them understand the importance of a healthy lifestyle and a correct diet. For this reason, we chose to collaborate with Probios that, as its name itself says,  is  a company that really cares about the health of people and the environment. With companies like Probios we wish to support our mission, training our guys in the best way possible
", explain President Massimo Falciani, Vice President Gori Lorenzo and Juniores and Seconda Categoria Director Giovanni Simonetti.