---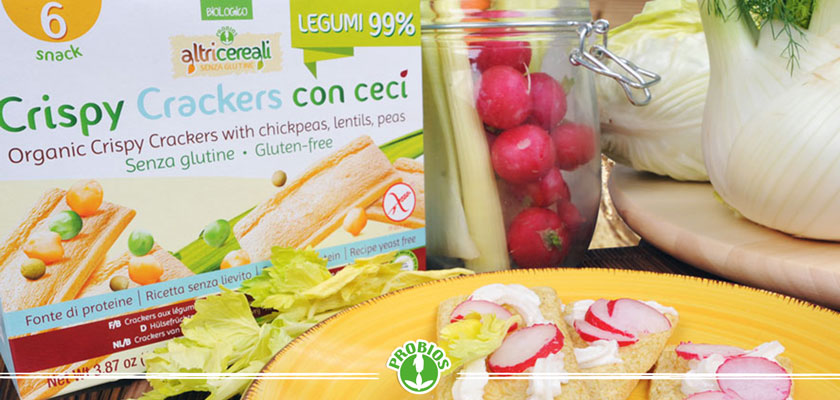 Christmas holidays are already a memory and the latest weeks have been for all of us defined by
detox and depurative food
to get back in shape before summer. However, the desire of
tasty snacks
cannot be eliminated, even if we still try to remind us to only eat healthy and genuine food.
Do we really need to give up to a pleasant moment of greediness?
Thanks to Probios, you will not be forced to say no anymore, thanks to the innovative Crispy Cracker with Chickpeas, made with chickpeas flour, lentils flour and peas flour, also perfect as an alternative to bread.
The extra value of these crackers is that they are
yeast free
, with
no added fats
and they're a
great source of protein
, precious allies for our organism, thanks for their
recipe made with 99% pulses
. Moreover, they're
gluten free
with crossed ear logo.
They're extremely
crunchy
and perfect with some spreadable cream on top.
They're the perfect and
functional snack
for every part of the day, and also the perfect option to be served with your main courses, for a light meal.