---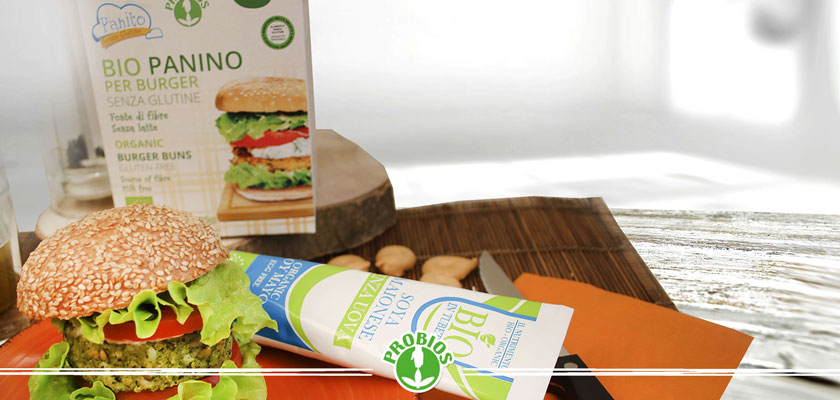 Happy April 25th
! Like every year, Italy is celebrating Bank Holiday and we would like to share this festivity with you. For us, it is a very important day, that marked the liberation from fascism and also the story of our Country.
As always, we use to celebrate with our family and friends, doing a walk outside or visiting a city, but also travelling. Also, with 1
st
May's holiday approaching, some of you might have decided to treat yourself with a pre-summer vacation: maybe to the beach, maybe to a foreign country, maybe to an Italian city, to enjoy the good weather.
In facts, the weather is getting warmer and warmer, and we always want to spend more time outside in nature, also for a pic nic, or a lunch or dinner outside.
Probios
has, then, decided to offer you a quick, healthy and natural option for your meals outside or to have a greedy break, wherever you are.
Why not trying the new
Burger Bun
from
Panito
? It is gluten free, lactose free and source of fibers. Ready in a few minutes, you'll just have to stuff it with whatever you prefer: salad, tomatoes, veggie bugers, hummus. Also perfect with cooked or grilled veggies and some spread, such as the
Soy Mayonnaise with Turmeric and Ginger
from
Il Nutrimento
, or the new
Mayorice in Tube
, practical and perfect to bring around, to avoid any waste, it's the best solution both for adults and kids!
Online on our
recipes blog
check out many ideas and veggie burger recipes to serve your
Burger Bun
!
So, heat up your burger and enjoy your journey, maybe also shooting a selfie to share with your followers!