---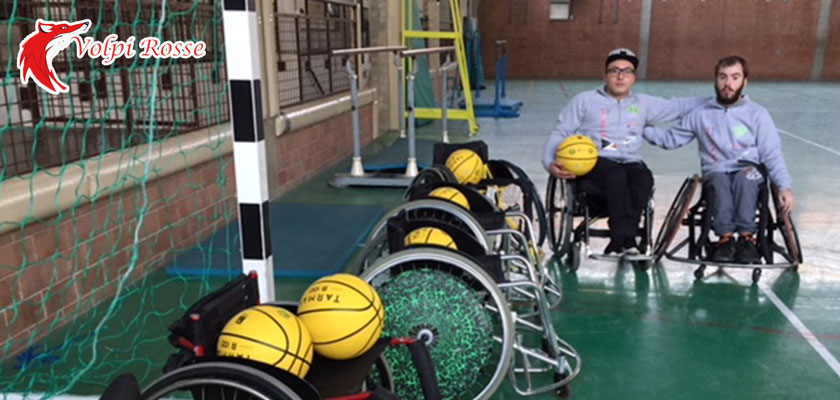 For the latest 40 years, we've always been involved into the creation and commercialization of products for those who have to follow special diets with sustainable products. But Probios is more. In fact, we decided to support the players from Volpi Rosse Menarini, society established in 2005 by Weelchair Sport and the wheelchair basketball team from Florence, that, this year, will be involved in a health journey with a double goal: health in sport, and in nutrition.
The young athletes from 
will be involved in two important events: one of them, with the Pontormo High School, the other one with the Istituto Tecnico Ferrari, in Empoli. The events will take place on the 28
th
February and the 21
st
March, and their goal will be to focus on the importance of a healthy diet and sport, to support concentration and physical activity.
Guests of the events will be:
Lorenzo Tonini
(R&D manager at Probios), that will explain the young athletes how a balanced diet based on organic food could benefit and contribute to a healthy lifestyle; the Cardiologist and Specialist, dr.
Armando Sarti
, that will focus on the relationship between healthy diet, sport and prevention, the psychologist and President of Weelchair Sport,
Ivano Nuti
, that will explain the details of the whole project, highlighting the fact that sport is the key to social inclusion and collaboration between the young guys.
"Our goal is to connect people, and in particular, the young guys to sport, helping them understand the importance of a healthy lifestyle and a correct diet. Sport, like food, represents a moment to socialize, in order to share important values like inclusion, discipline and respect",
explained the president of the Association.
The collaboration, that has been going on for two years, has the goal to raise new generations' awareness on important themes – such as food and health - making the young athletes the protagonist end encouraging them to take part of a theme, involving theme and making them feel ambassadors of healthy and important values.