---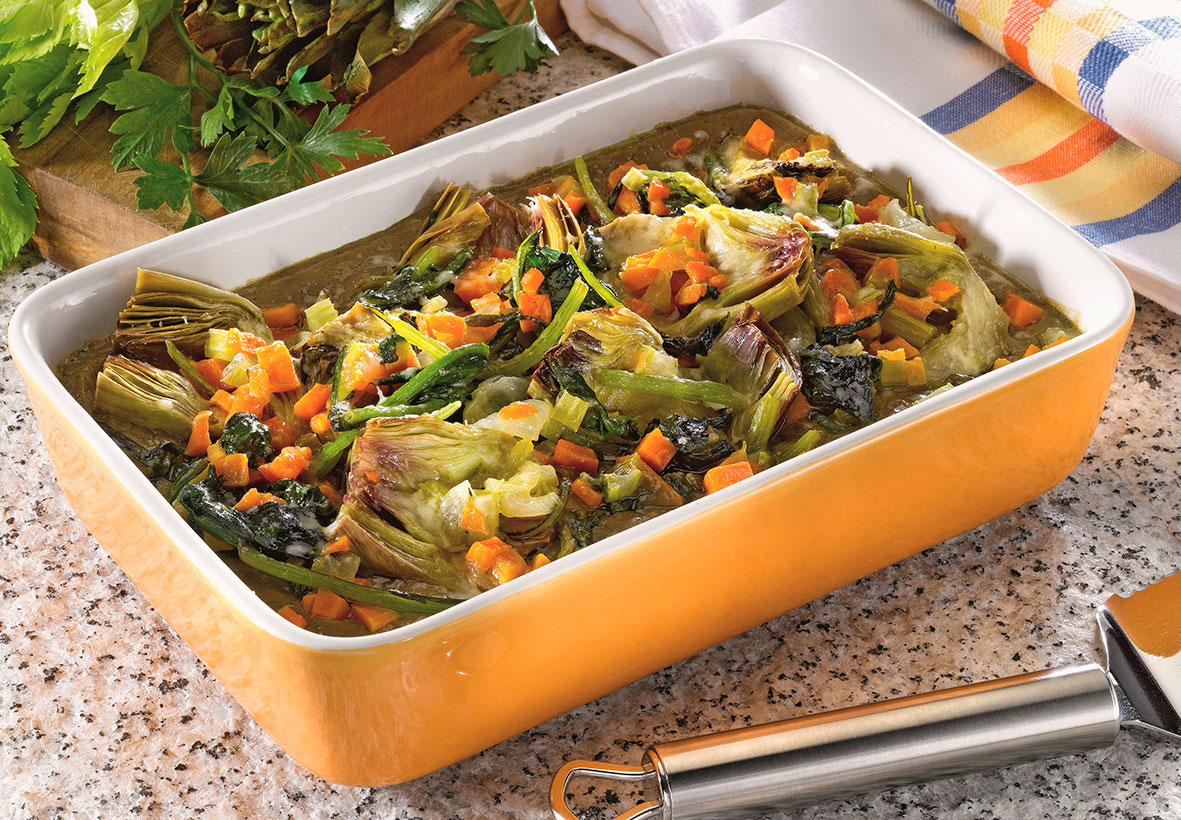 Type of recipe:
second courses
INGREDIENTS
8 artichokes

400 g beets

500 g lentils

1 carrot

1 onion

1 celery stalk

2 bay leaves

2 sage leaves

1 lemon

10 g butter

2 tablespoons of parsley

30 g pecorino cheese

pepper
INSTRUCTIONS
Rinse the lentils under cold running water, place them in a saucepan with three times the volume of water and the sage and bay leaves, then cook for about 40 minutes.

When they are tender, remove the aromatic herbs, put them in a mill and put them back into their cooking liquid. Season the lentil purée made with parsley and salt, leave to cook on the stove for 2-3 minutes and turn off the heat.

Clean the artichokes by discarding the outer leaves; trim the bottom and the tips with the thorns, cut them in half, remove the internal hairs and put them in the water acidulated with lemon juice. Peel, wash and drain the herbs well.

Prepare a mixture of carrot, onion and celery. Heat the oil in a saucepan, pour the mixture, sauté for a few minutes, add the drained artichokes and beets, salt and pepper, cover with lid and stew for 15 minutes, over medium heat and stirring frequently.

Pour the lentil purée on the bottom of a baking sheet that can go to the table, spread the vegetable mixture over it, sprinkle with grated pecorino and bake at 200°C for about ten minutes, then serve.