---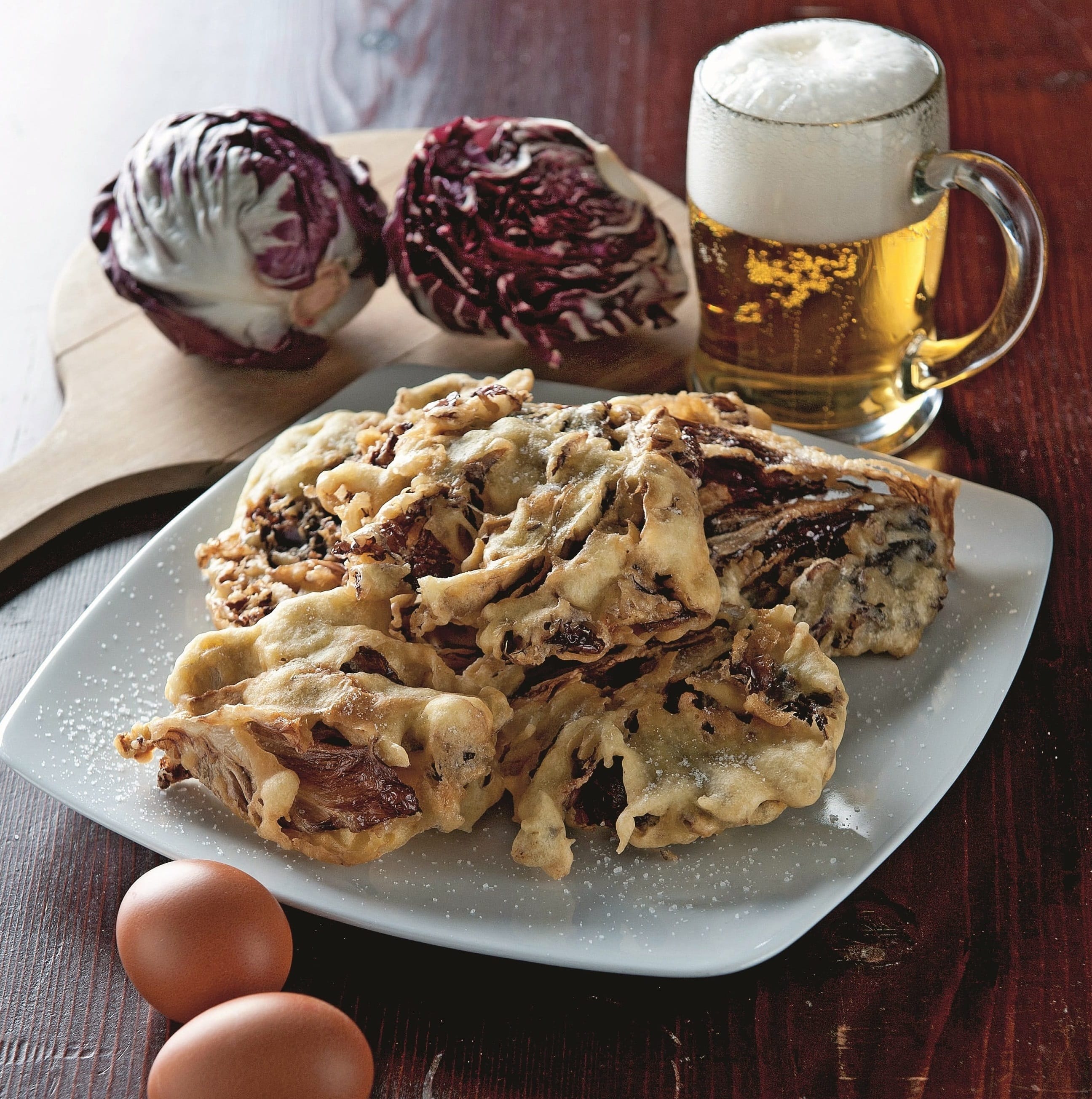 Type of recipe:
appetizers
INGREDIENTS
500g chicory

2 eggs

150ml milk

150ml blonde beer

turmeric

pepper
INSTRUCTIONS
In a bowl, sift the flour, add the eggs and stir, then pour the milk and the beer and mix again until you get a smooth and homogeneous batter.

Add half a teaspoon of turmeric, pepper and leave to rest for about 30 minutes.

Clean the radicchio and divide it into wedges. Dip them in the batter and fry them a few at a time in plenty of hot oil. Drain on kitchen paper, salt to taste and serve.