---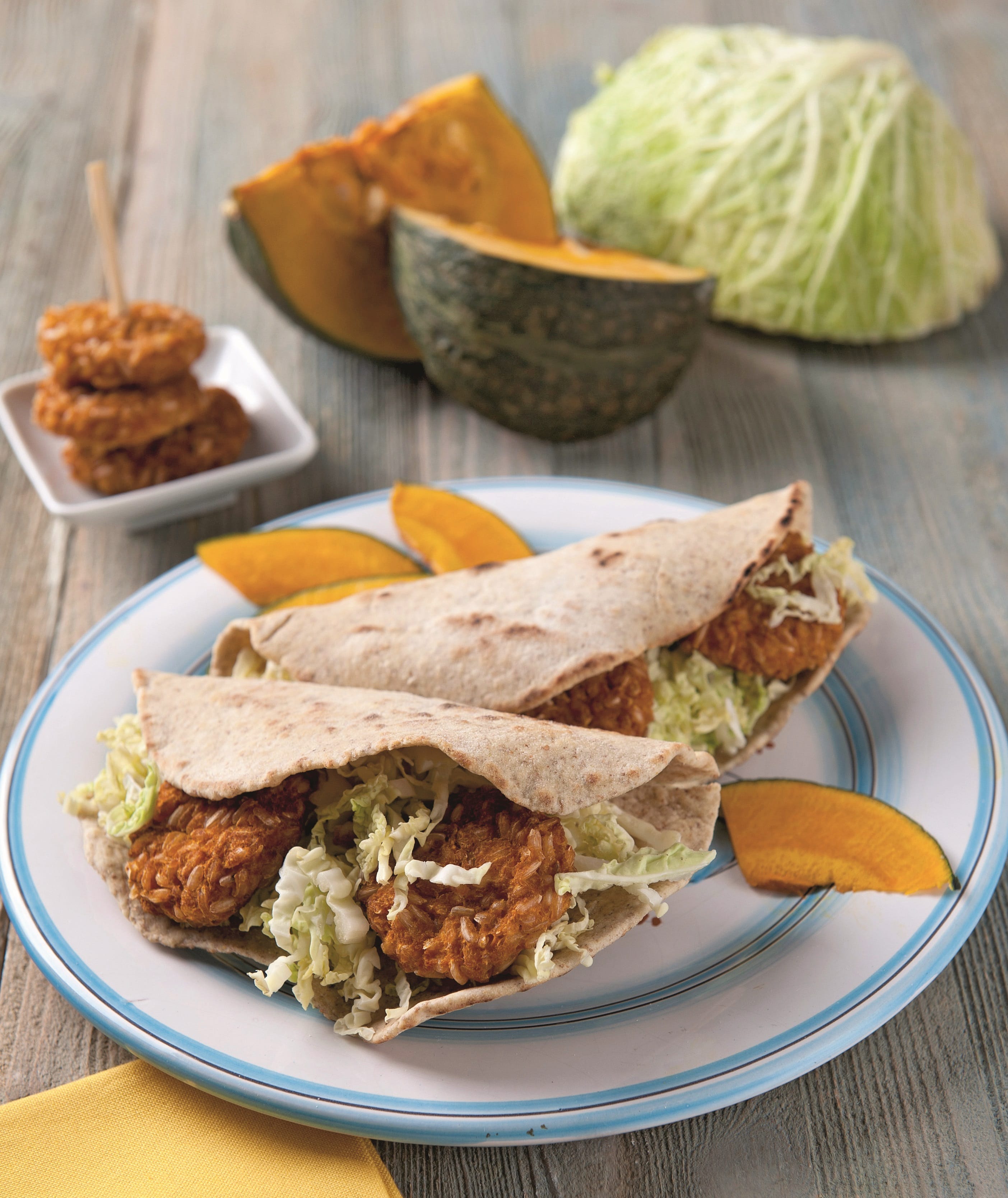 Type of recipe:
unique dishes
INSTRUCTIONS
In a large non-stick pan, toast the sunflower seeds for a few minutes turning them often so that they don't burn. Then transfer them to the mixer or chopper and chop at maximum power.
At this point, add the oil flush and start blending again until a smooth, thick cream is obtained, which you can keep in a tightly closed glass container, away from light and heat.
Mash the cooked pumpkin with a fork, mix it with buckwheat, a pinch of salt and 1 tablespoon or 2 of rice flour until you obtain a consistency that you can work with your hands.
With your hands greased with oil, then form some squeezed meatballs that you will pass into the 200°C hot oven for about 15 minutes. Remove from the oven and let it cool.
Season the cabbage with a little olive oil, a pinch of salt and a splash of orange juice.
Then stuff your piadina: spread with sunflower seed sauce, distribute the salad and the pumpkin meatballs.