---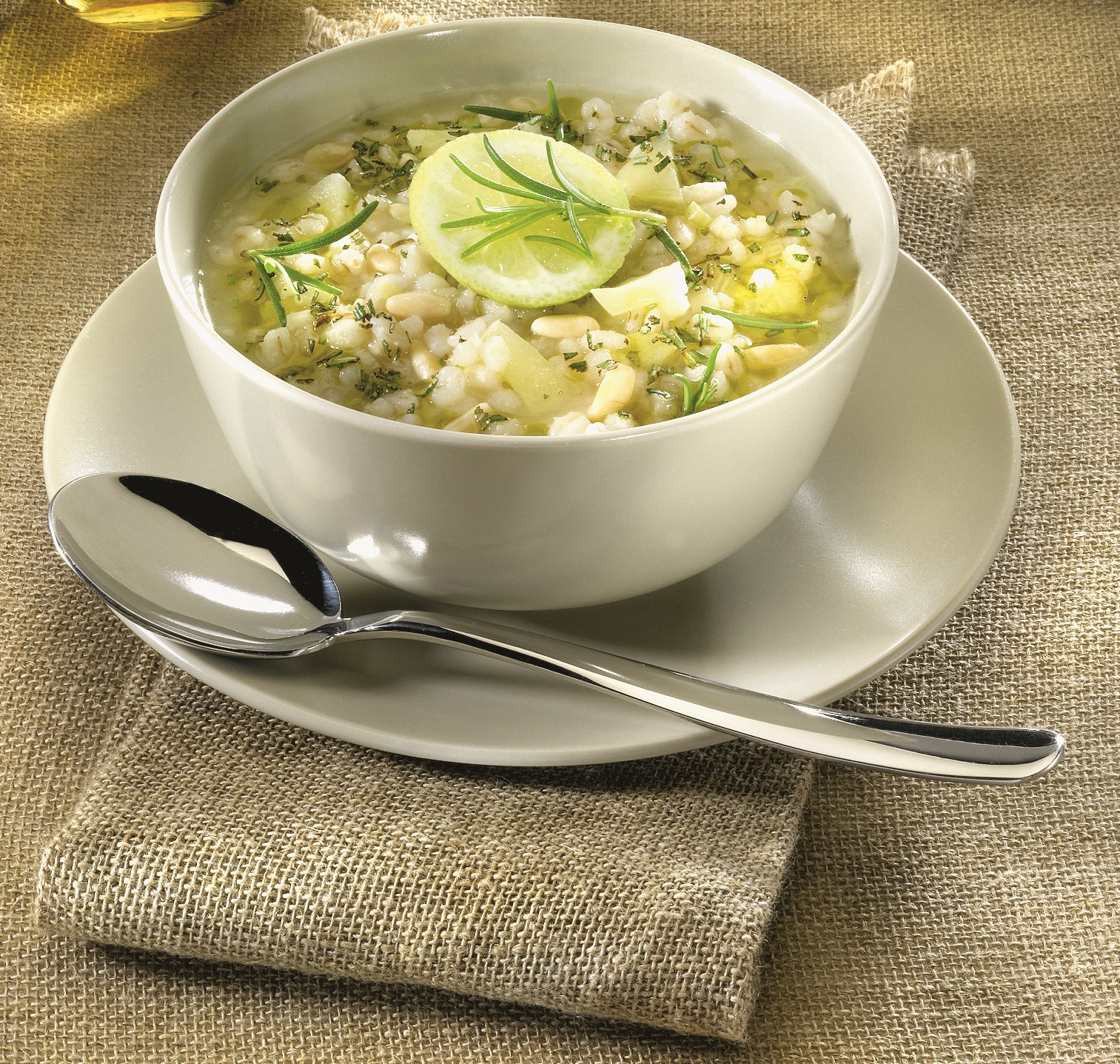 Type of recipe:
first courses
INSTRUCTIONS
Wash the barley under running water, drain well and let it dry inside the colander turning it occasionally. Peel the spring onion, chop it with the rosemary and brown the mince in the hot oil together with the pine nuts.

Then add the barley and toast it a few minutes as you normally do when preparing the risotto. Pour the hot broth, cover with the lid and cook for 30 minutes.

In the meantime, peel and deprive the apples of the core, cut them into cubes and wet them with the lemon juice. When the barley reaches its cooking time, add the diced apples, season with salt if necessary and cook for another 15 minutes.

When cooked, chop the parsley and turn off the heat. Serve the soup to taste with a drizzle of raw oil.

Note: if you want to add flavor, this barley soup can be enriched with mushrooms (even dried), walnuts and radicchio, or pine nuts and parsley.