---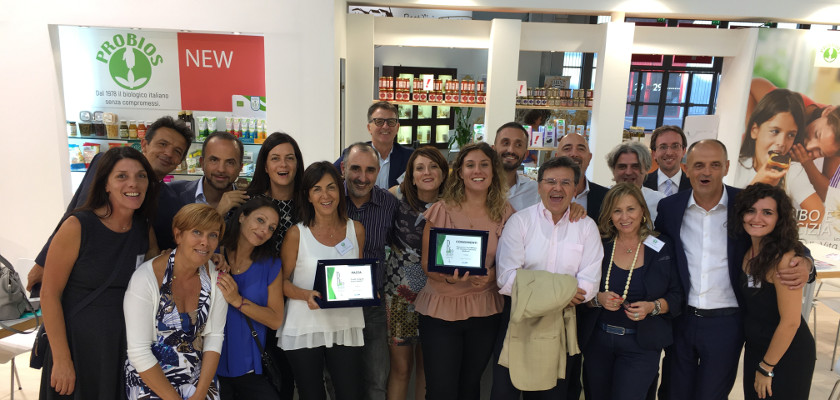 A double success for Probios, that concludes its participation to the International Exhibition of Organic and Natural Food with two prestigious awards and a great appreciation by the public.
SANA
has in facts hosted the second edition of the
Bio Awards
of "
Bio&Consumi
" magazine, organized by Tespi Mediagroup: an appointment dedicated to the organic food excellences that is meant to evaluate the efforts of food and beauty companies. Among the award winners the Probios'
Whole Wheat Ancient Grains Fusilli
and the
BioGustì's Soya&Mayo mayonnaise with Ginger and Turmeric
, for the cathegories "pasta" and "condiments".
"
These awards make us extremely proud and represent a concrete prize for the efforts that Probios makes in the organic high quality food industry, which is the result of an accurate selection and a constant investment in research and innovation
" – explains
Fernando Favilli
, CEO of the Group. "
The ancient grains range was in fact born by the wish to bring back to our tables the authentic taste of the ancient Sicilian wheat varieties, cultivated according to the tradition in respect of the biodiversity of the territory. Soya&Mayo's mayonnaise is instead a 100% plant based product, gluten free, with no milk and eggs: specifically designed for all of those who have particular food needs
."
Let's taste directly from the bowl all the flavours of Soya&Mayo mayonnaise by Biogustì!
Find out all the brand new products presented at Sana 2017!