---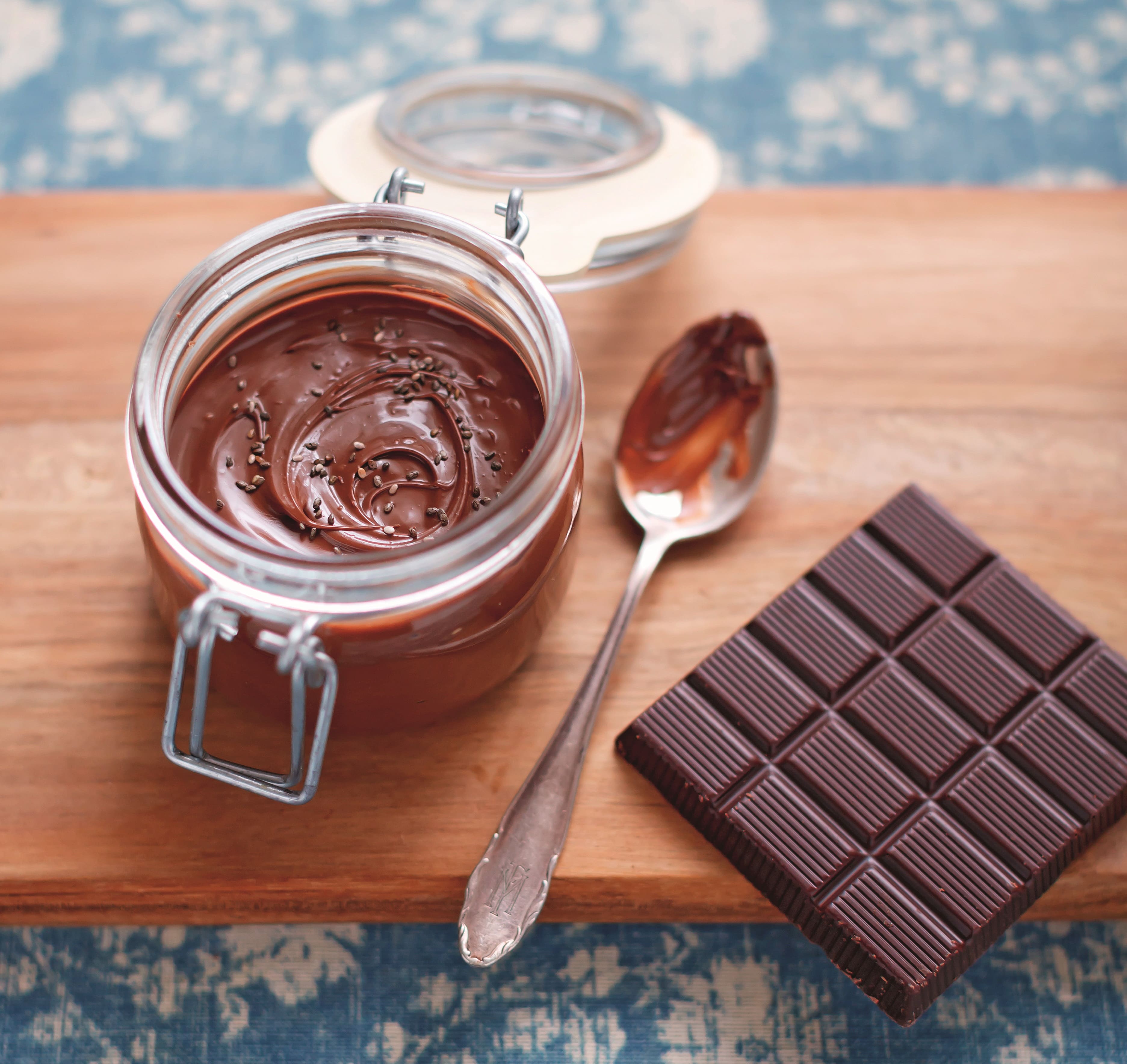 Type of recipe:
cakes and dessertss
INGREDIENTS
150 g whole hazelnuts

200 ml milk

1 teaspoon of rum

4 tablespoons of honey

2 tablespoons of cocoa

50 g dark chocolate

1 teaspoon of chia seeds

salt q.s.
INSTRUCTIONS
Heat the oven to 150 ° C. Put the hazelnuts in an oven dish and toast them for about 15 minutes, shaking the pan from time to time.
Remove the pan from the oven and let the hazelnuts cool, then rub them in a clean cloth so as to detach and remove the skin that covers them. Transfer them to a mixer and, operating it intermittently, chop them to obtain a homogeneous paste.
Add the cocoa, chia seeds, honey and rum, pour in the milk and move the mixture into a saucepan. Cook in a bain-marie over a very gentle heat until the cream begins to thicken.
Remove the pan from the heat, add the finely chopped chocolate and a pinch of salt. Stir until the ingredients are well mixed together.
Allow to cool before transferring the mixture to an airtight jar.