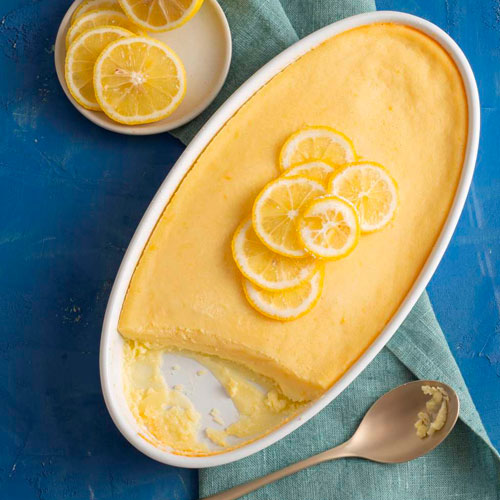 Type of recipe:
cakes and dessertss
INSTRUCTIONS
Grate the two lemons zest and squeeze the juice of one lemon (you will need about 50 g of juice), which you will keep separately.

Melt the butter gently and heat the milk aside.

Whisk the eggs together with the sugar and then mix the liquid butter.

Incorporate the cornstarch and the flour, already mixed and sifted.

Only at this point pour the hot milk, little by little. At the end, season with the grated zest and 4-5 tablespoons of the lemon juice kept aside.

Pour the mixture into a round mold of 20-22 cm diameter (or oval or rectangular if you prefer) and bake at 150°C for 45-50 minutes. Let the flan cool in the mold and then serve it sliced.
© Cucina Naturale