---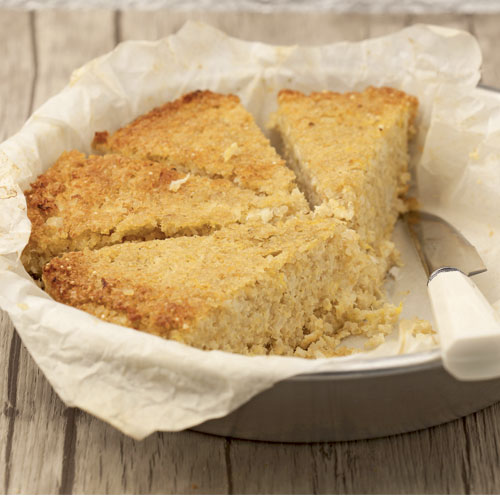 Type of recipe:
second courses
INSTRUCTIONS
After having rinsed it well in a fine mesh strainer, boil the quinoa for 20 minutes in a saucepan with salted water, then drain and keep it aside.

In the meantime, boil the cauliflower florets in a small saucepan with salted water for 20 minutes.

Wash, peel, cut the leeks into thin slices and let them dry gently for a few minutes in a non-stick pan with a drizzle of oil. Salt them, mix them with a wooden spoon and add a glass of water to cook them and prevent them from sticking to the bottom of the pan.

As soon as quinoa, florets and leeks are ready, put them in a food processor, add chickpea flour, grated Parmesan cheese and whisk intermittently.

Preheat the oven to 180°C and in the meantime cover a baking pan with parchment paper. Lie down inside the mixture trying to level it with the back of a spoon. Drizzle with plenty of oil and cook for 30 minutes. If you want a more crispy surface, use the grill function in the last 5 minutes of cooking. We suggest you serve the slices of pie, drizzled with raw oil, with a puree or a fresh salad.