---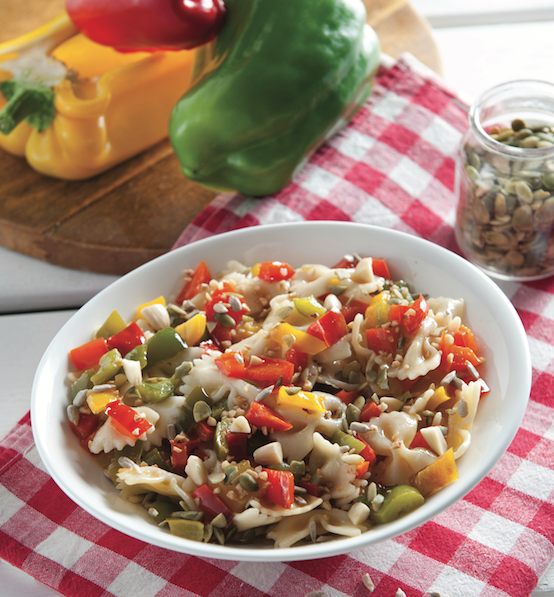 Type of recipe:
first courses
INSTRUCTIONS
First wash and peel the peppers, eliminating the internal filaments and seeds, then cut them into squares more or less the same size and put them to grill on the hot plate.

Once the peppers are grilled, place them in a large bowl, season with a tablespoon of oil, a pinch of salt and the thyme leaves.

Cook the pasta in abundant salted water, then drain it and cool it under a jet of water.

Drain very well from the excess water and add it to the peppers, mixing very well, adding more oil if necessary.

Serve sprinkled with coarsely chopped dried fruit.