---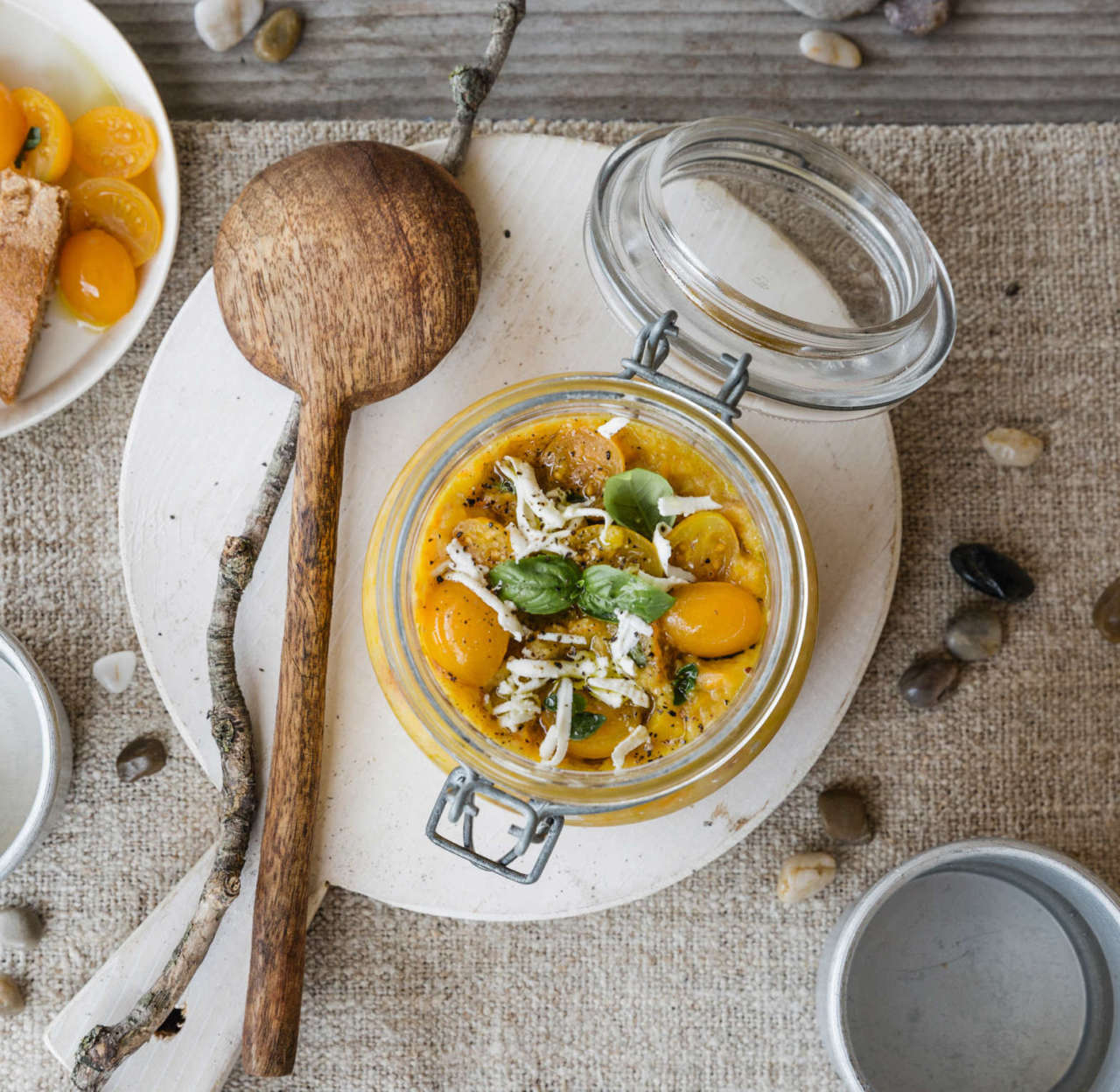 Type of recipe:
first courses
INGREDIENTS
300 g stale wholemeal bread

2 yellow peppers

180 g yellow date tomatoes

2 jars of yellow date tomatoes

50 g dry Ricotta cheese o Primo Sale fresh cheese

2 garlic cloves

12 basil leaves

4 sprigs of marjoram

pepper
INSTRUCTIONS
Cut the fresh date tomatoes in halves or quarters, put them in a bowl together with 8 basil leaves, peeled marjoram, 3 tablespoons of oil, a pinch of salt and a clove of garlic. Cover and let rest from a minimum of 2 hours to a maximum of all night.

Reduce the peppers in small strips and let them soften for 10-12 minutes in a casserole with a drizzle of oil and a clove of garlic, then add the drained conserved datterini (keep the jar water), salt and continue cooking or 5 minutes. At this point, add 2 glasses of the water from the tomatoes jar (or just water), 2 basil leaves and continue for 10-12 minutes. It's time to whisk everything very roughly with an immersion blender.

In the meantime, cut the bread into slices and then into strips about 1 cm thick. Then add them to the pureed soup on the fire and cook everything for another 5 minutes or until the bread is reduced to jelly.

Pour the soup in the dishes once warm or cold, adding the marinated date tomatoes, a few more basil leaves, possibly the grated dry ricotta, a pinch of pepper and a drizzle of oil.